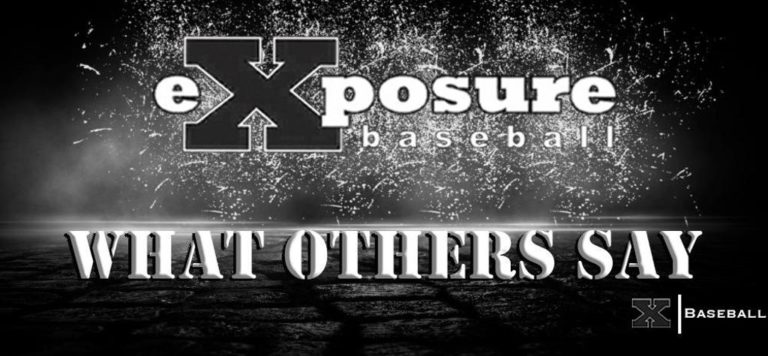 "If you have a young baseball player that is looking to advance his career, I couldn't think of a better possible organization than Turner Baseball Academy and eXposure Baseball"
- John Mallee Los Angeles Angels Major League Hitting Coach
"If BT brings the mindset that he brought on the field to this organization, then TBA and eXposure Baseball is the best place possible for kids"
-Tom Koehler Starting Pitcher Miami Marlins
"Turner Baseball Academy and eXposure Baseball offer young kids an unbelievable opportunity. The organization will be a power for years to come"
-Shawn Kelley- MLB Pitcher
"Brandon Turner and eXposure Baseball do a great job getting kids pushed on to the next level. They have a lot of experience with their staff which is always an invaluable attribute."
- Nate Murrie Toronto Blue Jays Area Scout
"eXposure gives kids the best possibility to reach the next level. With Brandon Turner and others, parents could not ask for more"
-Paul Phillips- Former MLB Catcher/Miami Marlins Catching Coordinator
"I think this is an awesome opportunity to have such a quality baseball instructor in East Tennessee along with powerhouse teams like eXposure Baseball. Not only has Brandon played in the SEC and professionally but he has been very successful as a college coach as well. Tennessee Tech's success is in direct correlation with his drive and dedication to the game"
- Ash Lawson- New York Mets Special Assignment Scout