EXPOSURE COMMITS
eXposure Baseball was founded in the fall of 2014 and since then has had over 300 players from the eXposure organization go on to play at the next level.  eXposure Baseball takes pride in doing everything it possibly can to help players reach the next level, while also developing great young men.  We are extremely grateful to have had great players and even better families in the organization and we look forward to helping our players continue to reach their highest potential.
Cole Pippenger- Mississippi State University
Christopher Moore- Virginia Tech 
Landis Davila- Virginia Tech
Brennon Seigler- University of Tennessee
Henry Allen- Mississippi State 
Mycah Jordan- Virginia Tech
Hudson Lutterman- Virginia Tech
Brendon Bennett- University of Michigan
Ty Barnett- University of Cincinnati 
Brodie Johnston- Vanderbilt University
Cooper Jones- University of Cincinnati 
Anthony Tralongo- Auburn University
Cayden Sheffield- University of Houston
Jason Bello- University of South Florida
Lukas Buckner- University of Central Florida
Landon Franklin- University of Kentucky
Turner Junkins- MTSU
Caleb Hampton-Univ. of South Carolina
Brady Smith- Virginia Tech
Jacob Tobias- Lipscomb University
Brogan Jones- ETSU
Ty Denton- Troy University
Andrew Burns- University of Alabama
Ollie Akens- MTSU
Caleb Nix- Lipscomb
Luke Johnson- MTSU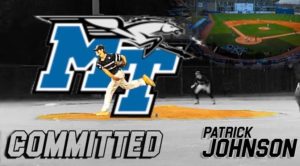 Patrick Johnson- MTSU
Cooper Casteel- ETSU
Walker Strange- Lipscomb University
Carson Yates- MTSU
Luke Lowery- ETSU
Will Pryor- Belmont
Wyatt Fooks- Belmont University
Kylan Hornbuckle- Carson Newman
Levi Martin- Jacksonville State
Cannon Stafford- Cleveland State
Ryan Langford- Cleveland State
Eli Kirby- Huntingdon College
Hayden Turner- Shelton State 
Aiden Gibson- Carson Newman University
Matthew Pledge- Tennessee Wesleyan
Jacob Tolson- Tennessee Wesleyan
Tanner Wilson- Cleveland State
Riley Orr- Cleveland State
Chase Goddard- Piedmont University
Tyler Goddard- Piedmont University
Sam Goodin- Tennessee Wesleyan
Mason Parker- Bryan College
Zach Hodge- Maryville College
Cooper Kinney- University of South Carolina
Elijah Galyon- University of Kentucky
Jake Poindexter- University of Georgia
Keaton Ray- Virginia Tech
Chase Roberts- Lipscomb University
Hayden Franks- Lipscomb University
CJ Robertson- Lipscomb University
Wyatt Heidle- Lipscomb University
Jackson Musrock- University of Memphis
Caden Rector- Western Carolina
Will Grimmett- Morehead State
Andrew Kribbs- University of Tennessee
Dylan Bradford- Washington State
Hudson Seigler- ETSU
Tanner Kim- University of Kentucky
Colby Reynolds- Walters State CC
Spencer Williams- Carson Newman
Andrew Grande- Rice University
Eli Norris- Carson Newman University
Ashton Simmons- Lee University
Elijah Reno- Roane State CC
Caden Snyder- Cleveland State CC
Chase Anderson- Johnson University
Gavin Peterson- Roane State CC
Preston Gunnell- Georgia Southern
Kenny Mallory- Vanderbilt
Danny Corona- Wake Forest
Christopher Katz- Wake Forest
Daniel Dewey- MTSU
Dylan Johnson- St. Johns
Vytas Valincius- South Carolina
Bryce Burkey- Cleveland State
Hunter Davis- Chattanooga State
Ethan Jones- Milligan College
Colin Mountjoy- Motlow State
Trevor Sands- Georgia Highlands CC
Kaleb Baker- Covenant College
Reece Genter- Bluefield College
Jonathan Powers- Tennessee Wesleyan
Griffin Collins- Motlow State
Kaleb Valdez- Motlow State
Andrew Beavers- Milligan
Blake Hale- Murray State
Dwight Allen- University of Georgia
Donye Evans- Vanderbilt

Enzo Apodaca- Gonzaga University
Gehrig Ebel- Virginia Tech
Ryan Hagenow- University of Kentucky
Colin Ahearn- University of Tennessee
Drew Patterson- University of Tennessee
Darius Garcia- Texas Tech University
Dawson Lytle- University of Kentucky
Hayden Gilliland- Tennessee Tech
Emilio Morales- University of Southern California 
Mitch Jebb- Michigan State
Mason Ashcraft- New Mexico
Seth Sweet-Chick- Kansas University
Corey Savedoff- Rhode Island
Isaac Webb- Oklahoma
Ernie Day- Michigan State
Landon Wallace- Nevada
Seth Coffelt- Lipscomb University
Riley Black- Lee University
Isaac Humphrey- University of Louisville
Rhett Hammontree- Lipscomb University
Jake Wright- Carson Newman
Cameron Hood- Cal State Northridge
Marshall Durham- Hawaii Pacific
Noah Pridmore- Carson Newman University
Brandon LeJeune- Cleveland State
Hunter Caywood- Roane State
Wil Ferguson- Roane State
Tate Daniels- Cleveland State CC
Brant Bagley- Tennessee Wesleyan
Landon Lewis- Walters State
Payton Adkisson- Roane State
Tyeler Hawkins- Louisville
Taylor Flint- Johnson University
Jack Wenninger- Murray State
Walker Payton- Berry College
Marshall Smith- Maryville College
Donovan Black- Tennessee Wesleyan
Kaden Necaise- Tennessee Wesleyan
Charlie Swafford- Tennessee Wesleyan
Bryce Houghton- Cleveland State
Trey Hubbard- Southern Union CC
Ross Pendergrass- Motlow State

Spencer Lewis- Bryan College

Logan Weeks- Tennessee Wesleyan

Connor Thornburg- Birmingham Southern
Andre Tarver- Mississippi State 
Parker Noland- Vanderbilt
Daniel Labrador- University of Miami
Ethan Payne- University of Tennessee
Thomas Ross- Western Kentucky
Ga'Von Wray- University of Tennessee
Miguel Useche- Florida International
Braley Hollins- Oklahoma State
John Rhodes- University of Kentucky
Blake Burkhalter- Auburn University
Grant Leader- University of Illinois
Patrick Williams- Lipscomb Baseball
Holden Tucker- Charleston Southern
Coleman Crow- Kennesaw State 
Logan Riedel- University of Miami
Bryan Pazos- Florida International
Caswell Smith- College of Charleston
Zac Lampton- Florida International
Ryan Bogusz- Oklahoma State
Justin Flebbe- New Mexico
Terrell Hudson- New Mexico
Lincoln Orellana- University of Hawaii
Liam Cogswell- Tulane University
Gabirel Esquivel- Chipola 
Dominick Madonna- North Florida
Nolan Kutcher- Long Beach State
Christopher Klein- West Virginia
Dylan Standifer- Lee University
Greyson Linderman- Lee University
Harrison Travis- Carson Newman
Franki Febles- Bethune Cookman
Mateo Martinez- Wichita State
Brenton Beck- Eastern Oklahoma State
Ben Greenspon- William and Mary
Myles McFerran- Carson Newman
Collins Poole- Covenant College
Harrison Price- Bryan College
Noah Maples- Carson Newman
Ben Edwards- Walters State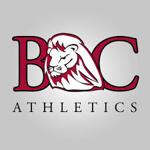 Dalton Tiberio- Bryan College
Emery Peterson- Carson Newman
Michael Uz- Nova Southeastern
Chandler Worley- Bryan College
Brandon Langenberg- Roane State 
Blake Hedrick- Bryan College
Donovan Sims- Carson Newman
Daniel Anderson- Bryan College
Isaac Moulds- Bryan College
Martin Rodriguez- Minot State
Hayden Henry- Johnson University
Quinten Ingram- King University
Linden Alford- King University
Zane Guess- King University
Cole Wilcox- University of Georgia.  Drafted by the Washington Nationals in the 37th Round
Camden Sewell- University of Tennessee
Paul Komistek- University of Tennessee
Connor Noland- University of Arkansas
Easton McMurray- LSU.  Drafted in the 37th Round by the Colorado Rockets
Chaz Bertolani- Lipscomb University
Santiago Montiel- South Alabama
Nolan Brown- Cypress College
Ryan Gray- University of North Georgia
Baylin Moore- Georgia College
Clark Dearman- Presbyterian
Ty Jones Lipscomb University
Kyler Bush- Washington State. Drafted by the Kansas City Royals in the 40th Round
Michael Brewer- Eastern Kentucky
Tyler Acosta- University of Illinois/State College of Florida.  Drafted by the Arizona Diamondbacks in the 39th Round.
Matthew Ellis- University of Tennessee
Dylan Minghini- Lafayette
Nathan Camp- Louisiana Lafayette
Grant Gaspard- Georgia State
Miguel Soto- Arkansas Little Rock
Andrew Williamson- Florida Southern
Zack Smith- Morehead State
Noah Takac- Davidson College
Paul Bergstrom- Creighton University
Drew Gilin- University of Nebraska
Nick Holesa- Virginia Tech
Joe Terlizzi- UT Arlington
Austin Schmitt- Louisiana Monroe
Jerry Hammons- Walters State
Max Riemer- Walters State 
Joshua Perez- Lee University
Jake Shamblin- Carson Newman 
Reece Cooley- Carson Newman
Cade Burkey- Carson Newman
Chuck Bronson- University of the Cumberlands
Hunter Shamblin- University of the Cumberlands
Matthew Pigg- Lee University
Jeff Griffin- University of the Cumberlands
Stephen Wilmer- East Carolina University
Dalton Chandler- Cal State Northridge
Clayton Nettleton- University of Iowa
John Curtis- Rollins College
Landon Edwards- University of the Cumberlands
Cooper Roberts- Young Harris
Gunnar Smith- Eastern Illinois
Zach Thornton- Roane State
Dylan Bryant- Carson Newman
Roland Ryan- Walters State 
Gavin Hollis- Lee University
Waylyn James- University of the Cumberlands
Preston Buck- University of the Cumberlands
Matthew Fine- Carson Newman
Lance Dockery- Cleveland State
Pete Williams- Cleveland State
Seth Caldwell- Walters State- Drafted by Los Angeles Angels in 28th Round
Blake Bryan- Carson Newman
Spencer Keylon- Columbia State
Tyler Shaver- Carson Newman 
Todd Jackson- University of San Diego
Nick Woods- University of Tennessee
Logan Easley- Wichita State
Dru Dziedzic- Stephen F. Austin
Collin Grove- Cleveland State 
Rhett Baldwin- Cleveland State
Tucker Mendenhall- Cleveland State
Bryce Hodge- Walters State
Justen Freeman- Lee University
Micah Genter- Carson Newman
Brandon Trammell- University of Tennessee
Gunnar Ricketts- University of Tennessee
Maddux Houghton- Lipscomb
Chandler Chambers- Lipscomb
Palmer Steventon- Lipscomb
Dylan Turner- Cumberland University
Colton Cross- Cleveland State
Evan Russell- University of Tennessee
Andrew Franklin- Lee University
Braxton Dieckhaus- Volunteer State
Westin Ray- Volunteer State
Hunter Ross- University of the Cumberlands
Jordan Maxson- Kansas State
Brett Daley- University of Central Arkansas
Seth Wicker- Lee University
Hayden Lock- Chattanooga State
Noah Parrish- Bryan College
Michael Hawkins- Carson Newman
Colby Morgan- Carson Newman
Trae Hall- Chattanooga State
Colin Kearney- Bryan College
Keith Gabrielson- Princeton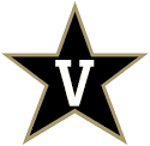 Corbin Brooksbank- Vanderbilt
John Behrends- Belmont University
Dylan Bice- ETSU/Texas Rangers.  Drafted in the 23rd Round by the Texas Rangers in the 2016 draft.
Daniel Cope- Cal State Fullerton
Ethan Heinrich- Santa Clara
Austin Roberts- Sacramento State
Brayson Hurdsman- University of Houston
Kragen Kechely- Dallas Baptist
Shamoy Christopher- Roane State/Tennessee Wesleyan.  Drafted in the 20th round of the 2016 draft by the Minnesota Twins.
Duncan Pence- University of Tennessee. Drafted by the New York Mets in the 33rd Round.
Logan Sisson- Wichita State
Andres Sosa- University of Texas
Evan Larsen- Cal State Fullerton
Tyler Peters- San Francisco State
Jacob Justice- Bryan College
Carson Pack- Tennessee Tech 
Tyler Carpenter- Lee University
Sean Coakley- Cleveland State
Cale Morgan- Cleveland State
Gunnar Norwood- Cleveland State
Colin Kearney- Bryan College
Gavin Rogers- West Alabama
Alex Harper-Cook- University of Tennessee
Hunter Wolfe- Walters State/TCU- Drafted in the 11th Round by the Pittsburgh Pirates
Robert Broom- Mercer- Drafted in the 10th Round by the Cleveland Indians
Austin Kryzeminski- Los Angeles Angels- Signed as Free Agent
Jake Rogers- Georgia State
Logan Peterson- Carson Newman
Tyler Payne- Lee University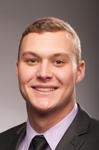 Drew Swanson- Georgia College
Joey Tomlinson- Maryville College
Nick Fahler- Carson Newman
Garrett Yates- Georgia Highlands
Brice McMillan- Lee University
Zach Mercer- Cleveland State
Hunter Smith- Maryville College
John Sewell- Freed Hardeman
Matt Milita- Chattanooga State
2021 eXposure Baseball Signing Party